Peters Place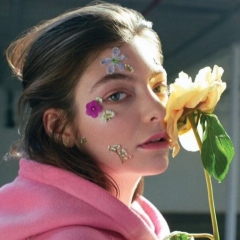 Lorde  compared with Gore
More than 50 years on after the teen recorded her hit song It's My Party, '60s teen pop star Lesley Gore is drawing comparisons with Kiwi singer Lorde.
Gore, whose real name is Lesley Sue Goldstein, 68, is being praised as the original Lorde having paved the way for the young Grammy Award winner.
In a recent article written by Juan Rodriguez for the Montreal Gazette, the self-titled armchair critic says he believes the two singers are one in the same.
Mr Rodriguez compares how to the two singers came to fame at a young age both releasing hit singles at the young age of 16.
"Is it because they both had their first hits – 50 years apart – at sweet 16?" he writes,
"Is it because they both adopted strange stage names: Ella Marija Lani Yelich-O'Connor = Lorde, and Lesley Sue Goldstein =…
View original post 51 more words